The Healthy Building Movement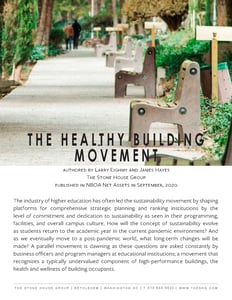 The sustainability movement is about to shift focus following the effects of the novel coronavirus. How will the concept of sustainability evolve as students return to the academic year in the current pandemic environment? And as we eventually move to a post-pandemic world, what long-term changes will be made?


Campus Space Planning during COVID-19 and Beyond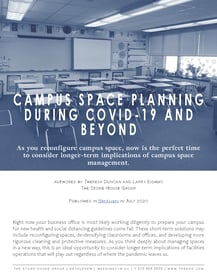 As you reconfigure campus space to meet short-term goals to ensure compliance with health and social distancing guidelines, now is the perfect time to consider longer-term implications of campus space management. Space Planner Terry Duncan describes strategies to meet both short and long-term goals in this article published by NBOA.